Researchers from across the VTTI have come together to share their expertise with industry professionals – risk managers, safety directors, dispatchers and their insurance agents. Through the sharing of this expertise, it is hoped that industry professionals utilizing these resources will gain the knowledge they need to develop strategies for a safer, more productive workforce.
Dr. Myra Blanco leads Virginia Tech Transportation Institute's
Center for Public Policy, Partnerships, and Outreach
. She is responsible for oversight of the C3PO as well as ensuring the quality of the design, execution, and interpretation of research efforts. Formally trained in human factors engineering, her areas of expertise extend beyond automated vehicles. Dr. Blanco's experience includes evaluation of in-vehicle devices, distraction, driver behavior, training, work/rest cycles, fatigue, and active safety systems for light and heavy vehicles. She has directed research efforts in naturalistic, on-road, test track, and simulator test environments. Blanco has authored and co-authored numerous publications on driver performance and safety. As a member of the Transportation Research Board (
TRB
) of the National Academies, she serves on key committees and as a technical paper reviewer. She also participates with a number of professional organizations, including the Intelligent Transportation Society (
ITS
) of America and the Society of Automotive Engineers (
SAE
).
Richard J. Hanowski is a Research Scientist at the Virginia Tech Transportation Institute (VTTI) and serves as the Director of the
Center for Truck and Bus Safety
. Hanowski earned his Ph.D. in Industrial & Systems Engineering from Virginia Tech in 2000. He has formal training in human factors engineering, systems design, safety, research methods, experimental design, statistics, training, and human-computer interaction. His experience includes transportation human factors with both heavy and light vehicles, laboratory and field testing, real-time automobile and heavy vehicle simulation, advanced system development and testing, design guideline development, and human performance evaluation. Hanowski is skilled in all phases of research including conceptual framing, research design, data collection/synthesis/analysis, assessment of results, and presentation of findings.
Dr. Jeffrey Hickman is a
Group Leader
at the Virginia Tech Transportation Institute. His primary areas of research include community-wide applications of behavior-based safety, self-management and organizational culture change techniques, assessing driver behavior, fatigue, work/rest cycles, and driver distraction in commercial motor operations. He has produced over 60 presentations, as well as 30 scientific publications, technical reports, and scientific reviews for the
National Institute for Occupational Safety and Health
. He currently serves as a reviewer for the
Journal of Occupational Health Psychology
, the
Journal of Organizational Behavior Management
, and
Accident Analysis and Prevention
.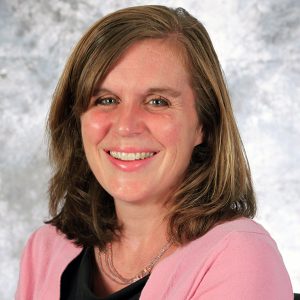 Stephanie Baker, M.P.A. is a Project Associate at the Virginia Tech Transportation Institute. Ms. Baker's specialties are in the areas of focus group and interview design, facilitation, and analysis for research and outreach projects. The projects Ms. Baker has worked on include, among others, a state DOT-sponsored evaluation of driver education curriculum and training, a survey of Driver Education teachers and administrators regarding curriculum on sharing the road with heavy trucks, and a case study evaluation of light-vehicle driver education programs targeting sharing the road with heavy vehicles.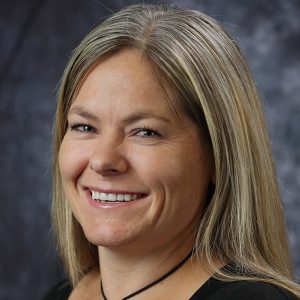 Naomi Dunn is a Research Associate with Center for Truck and Bus Safety at the Virginia Tech Transportation Institute. She joined VTTI in 2012 from the University of New South Wales in Sydney, Australia, where she received her Ph.D. in Human Factors. She has amassed significant research experience on a variety of different safety-related projects over the last 10 years in areas ranging from beach safety and mining safety to rail safety and road safety. Her primary areas of interest are crash causation, and human behavior and performance, particularly related to states of reduced alertness (such as fatigue, distraction, monotony/boredom). Since joining VTTI, Dr. Dunn has worked with several large-scale naturalistic driving data sets, including the SHRP2 NDS.
Kevin Grove, M.S., is a research associate in the Center for Truck and Bus Safety at the Virginia Tech Transportation Institute. His research focuses on commercial driver behavior and safety. His previous research studied the behaviors of delivery drivers and how training can improve their safety performance. Kevin has taught courses in engineering economics at Virginia Tech and has been a part of the Virginia Tech community since arriving as a freshman in 2001. He received his B.S. in Industrial and Systems Engineering (2005) and his M.S. in Safety Engineering (2008) from Virginia Tech.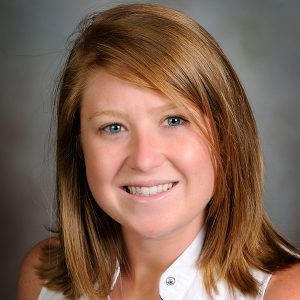 Erin Mabry is a Senior Research Associate with the Center for Truck and Bus Safety at the Virginia Tech Transportation Institute (VTTI). Dr. Mabry's research experience includes obstructive sleep apnea and the cardiovascular and metabolic consequences of the disorder. At VTTI, Erin has utilized her knowledge and training in clinical exercise physiology to assist in designing research proposals, developing work plans, and conducting research focused on commercial driver health and wellness, sleep apnea, and fatigue management.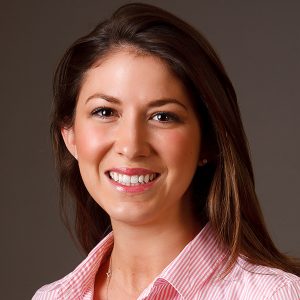 Susan Soccolich is a statistician at the Virginia Tech Transportation Institute. She has worked on several studies analyzing the relationship between driver safety and various aspects of the Hours-of-Service Regulations.